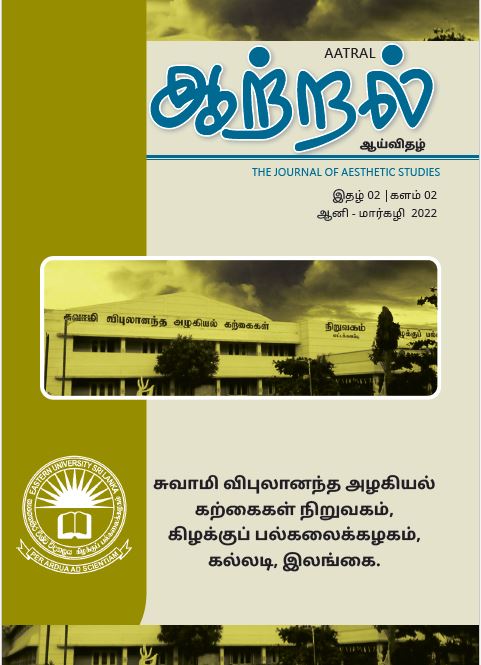 Calling for research articles for Aatral, the Journal of Aesthetic Studies for Volume 3 Issue II, 2023 is open now.
Please note that the journal will publish the manuscripts soon after the review process is over. The manuscript can be submitted via XXXXXXX
Aatral is a double-blind peer reviewed online open access journal that is published biannually by the Swamy Vipulananda Institute of Aesthetic Studies, Eastern University, Sri Lanka. The Aatral is providing best platform to the researchers worldwide to disseminate their latest findings. The scope of Aatral includes in the field of Aesthetic Studies.
Electronic ISSN 2989-0829