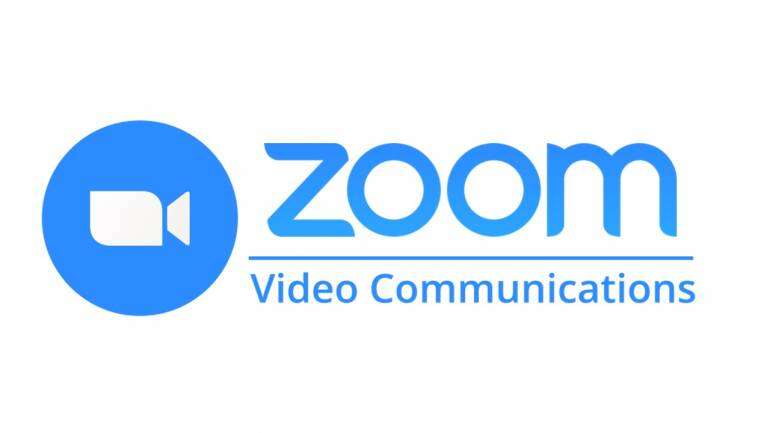 Swami Vipulananda Institute of Aesthetic Studies provides video and audio conferencing facility (Zoom) for the staff and students by teaming up with Lanka Education & Research Network(LEARN).
Zoom is a collaboration tool that is ideal for online classes, meetings and webinars. Zoom video and web conferencing allows up to 300 participants to simultaneously collaborate over the Internet. You can attend video or audio meetings, share presentations, hold training seminars, and more from any location with a computer/mobile and Internet connection
The Zoom application has been integrated with LMS for better management of online classes. This service is accessible on Windows, Linux, Mac and Mobile devices by installing the relevant device application. You can access Zoom by using SVIAS login credentials.
If you have an issue during login please contact the Network Manager.
Click on the Sign-In button.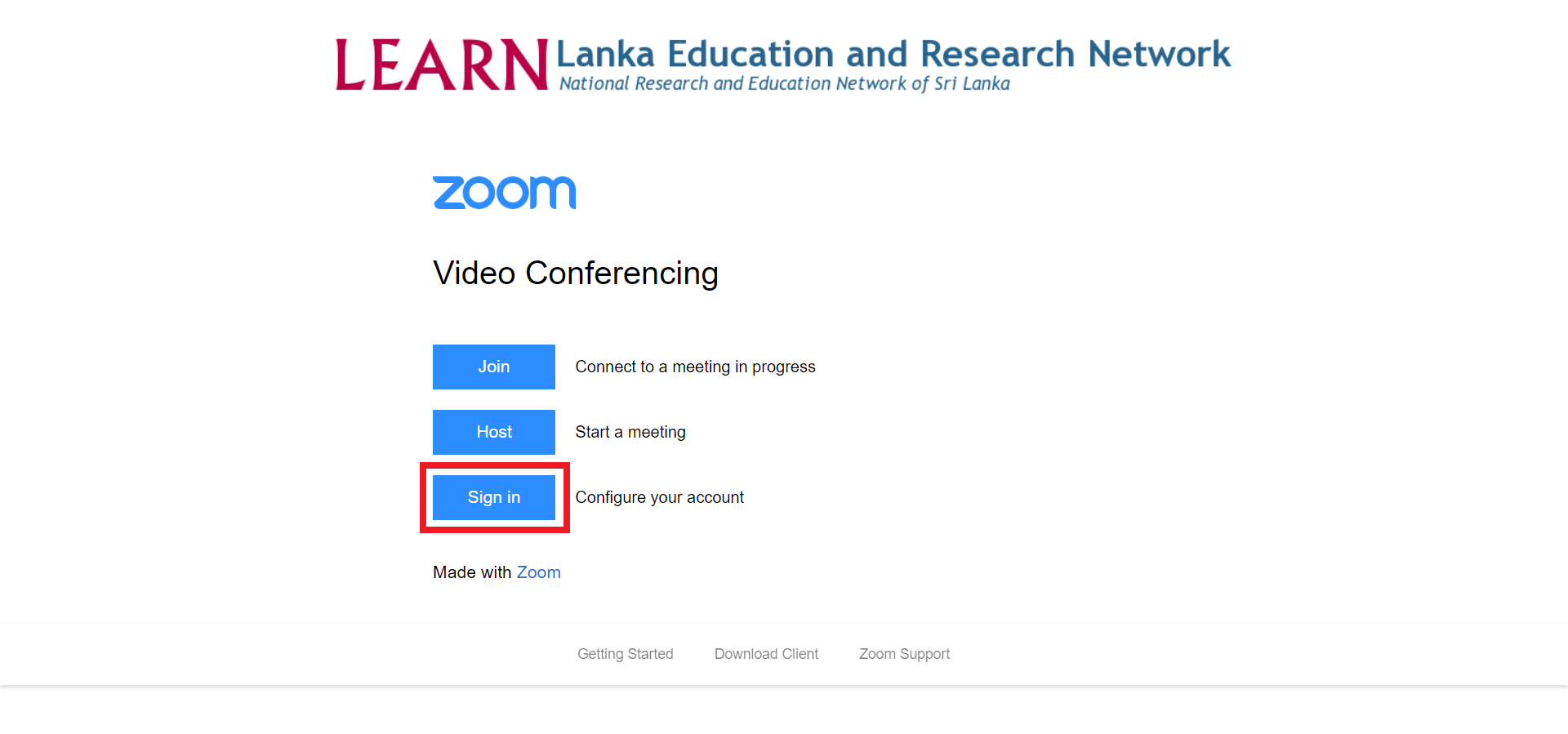 Then search SVIAS from the list of organizations.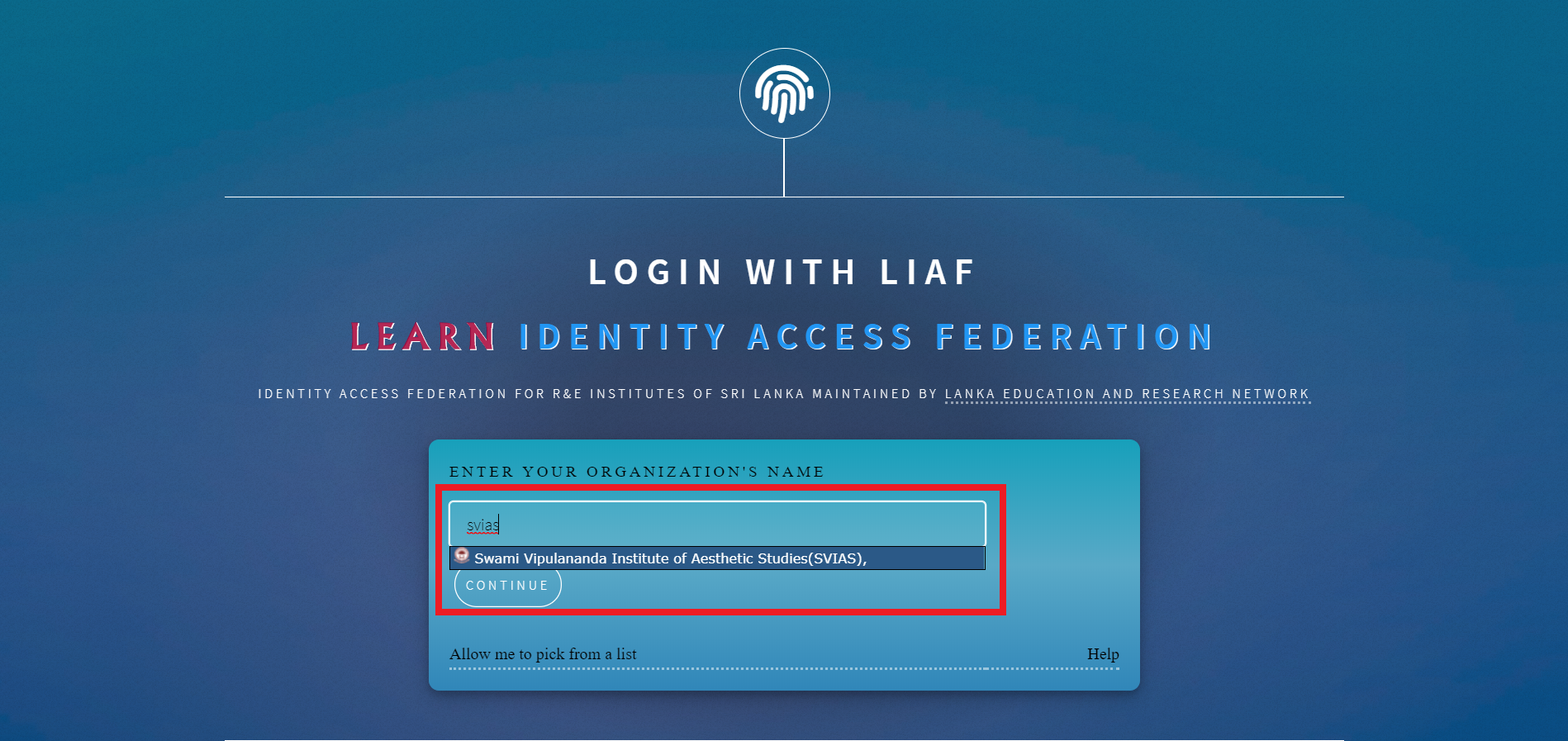 Select the Swami Vipulananda Institute of Aesthetic Studies(SVIAS), EUSL from the list of organizations and click on continue.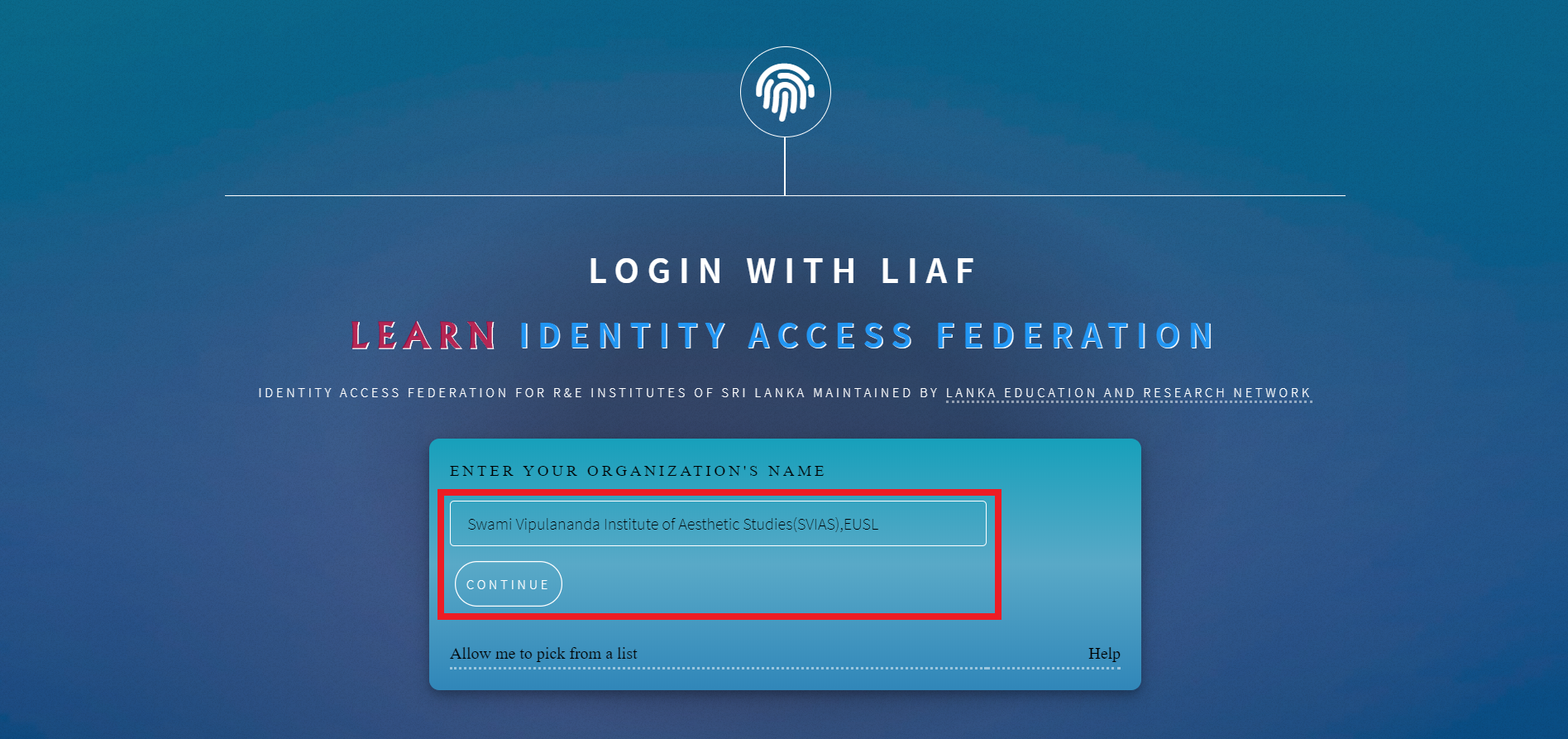 Enter your SVIAS account's username and password on the following login page.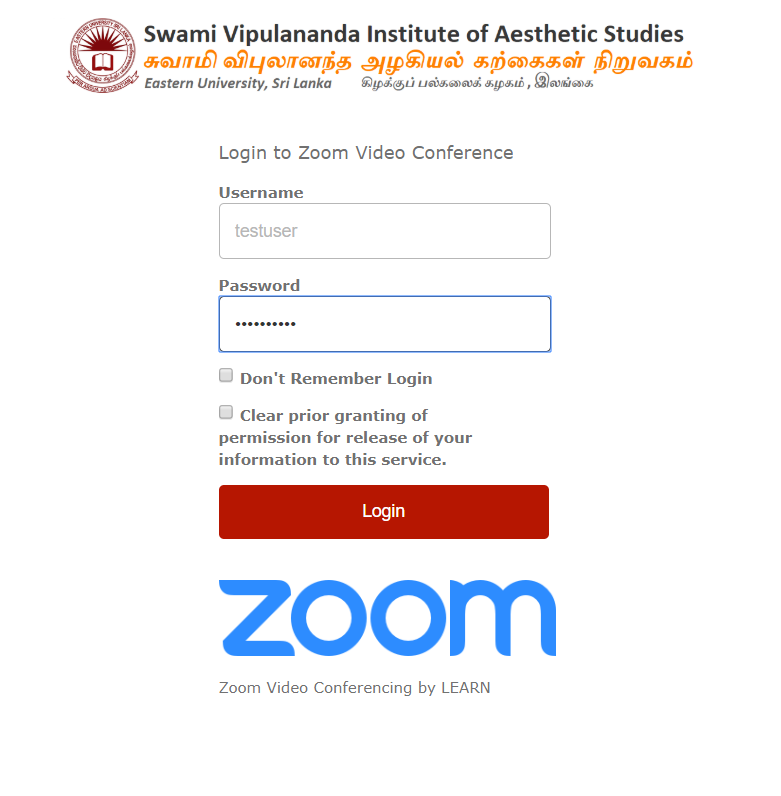 Select "Ask me again if information to be provided to this service changes" and click on Accept, if you see this page.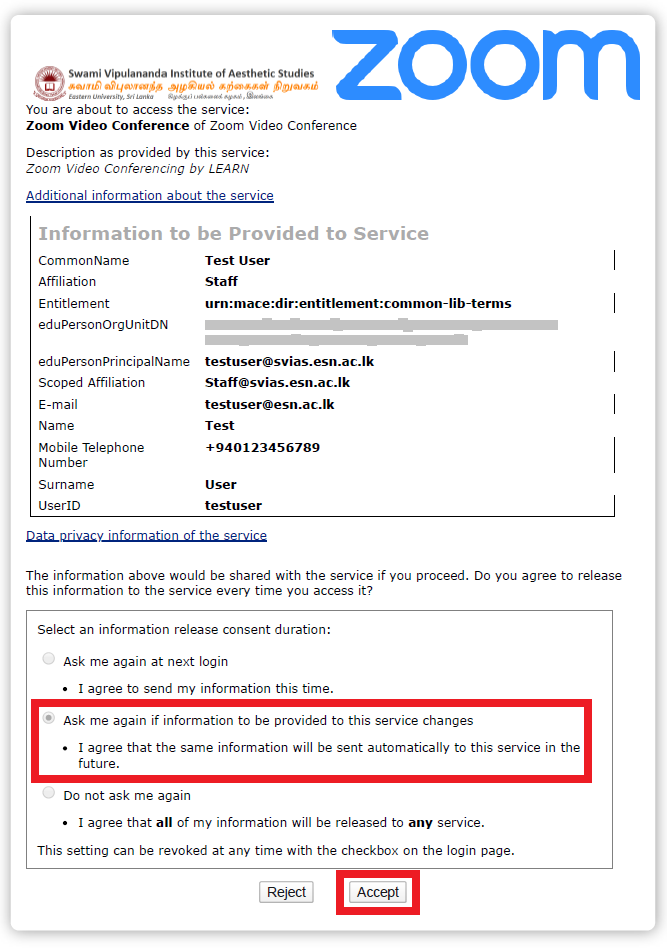 Now you can see your Zoom profile.